La Val d'Orica, a region of Tuscany characterised by its undulating hills and picturesque views, is dotted with three unique medieval towns – Montepulciano, Pienza and Montalcino. Montepulciano is renowned for its narrow laneways, Renaissance buildings and of course, the production of the quality wine, 'Vino Nobile di Montepulciano'. Pienza is known for its romantic street names, including via dell'amore and via del bacio, but also widely celebrated for its production of pecorino cheese. Montalcino, otherwise, is home to Brunello di Montalcino, one of the most famous red wines in the world.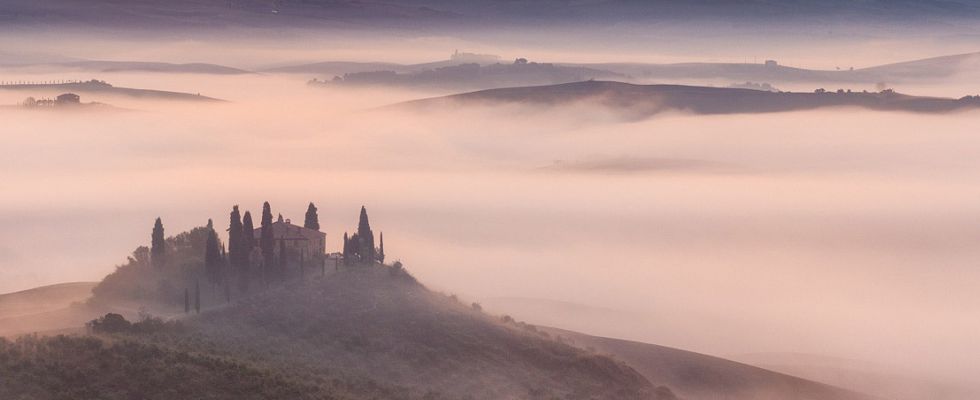 The Val d'Orcia Tour begins with a visit to Montepulciano, where visitors can see various examples of Renaissance buildings and churches. Fans of the Twilight series will be delighted to visit the town's main piazza, a set location from the New Moon film, where the Duomo, the «Palazzo Comunale» and «Palazzo Contucci» can also be found. After sipping a glass of "Vino Nobile di Montepulciano", visitors will continue to the charming hillside town of Pienza, which has also been used as a backdrop for many films, including Franco Zeffirelli's Romeo and Juliet (1968). A visit to Montalcino can also be included in the itinerary, where visitors can walk its charming streets and see its main sites. Here too, visitors will be able to relish a glass or two of the famous Brunello.
The Val d'Orcia Tour is a full day (7-8 hours) and visitors can choose between visits to Montepulciano and Pienza or Montalcino.
MONTEPULCIANO AND PIENZA FULL DAY TOUR (7/8 HOURS)

Montepulciano (morning)

Duomo Palazzo
Comunale Palazzo Contucci
Lunch at Monticchiello

Pienza (afternoon)

Piazza Pio II
Via dell'amore, del bacio e della fortuna
Palazzo Comunale
Pieve Romanica

MONTEPULCIANO AND MONTALCINO FULL DAY TOUR (7/8 HOURS)

Montepulciano (morning)

Duomo Palazzo
Comunale Palazzo Contucci
Lunch at Monticchiello

Montalcino (afternoon)

La Rocca
Piazza Grande and the cathedral
Palazzo Comunale
Gregorian Chant at Abby of Sant'Antimo